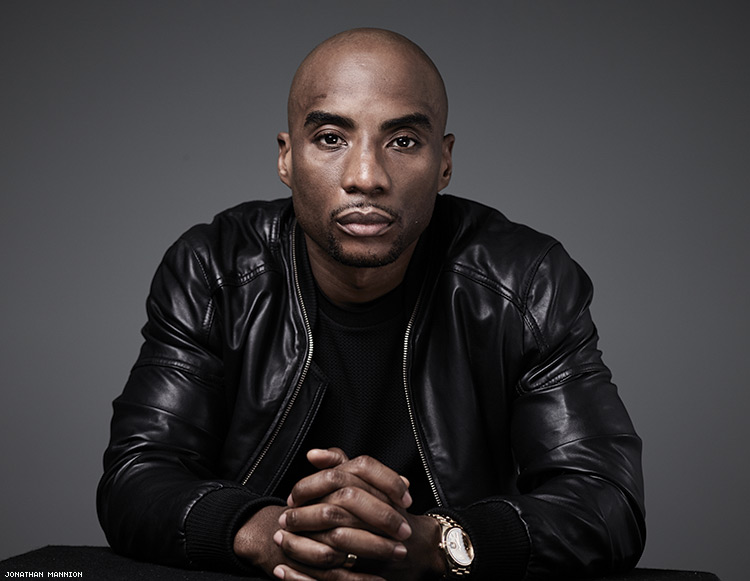 Do you think Kanye is eradicating the stigma around mental health or is his public exposure making things worse?
That's a great question. I think it goes both ways.… He was rapping about it and in a lot of his interviews he was talking about it… But when I saw him in the White House, he said that he got misdiagnosed with bipolar, something from sleep deprivation, and that's why he's not on his medication no more, and I just felt like, You know what? He really needs to figure out what's really going on. But I do think when he was… just openly talking about it, he was doing a lot to eradicate the stigma.
And I think on the other side, we got to do a better job of whether or not we take people serious when they say they have mental health issues. We can't hear somebody say they have mental health issues but then all we do is clown them, and kick their back in, and say that they're crazy, and say that they're out of their mind and they've lost it. We can't do that.
Yeah. And that's actually what's happened with Kanye.
100 percent — all because of his political views. By the way, he might have those political views because he's going through something. You know what I mean? So why are we looking at them? By the way, I think all Trump supporters are mentally ill, but why are we focusing on that so much? Once a person tells you they're mentally ill, and they're not on their medication, we shouldn't even be paying them any attention anymore. We should be getting them help.
And anybody who has a family member who's bipolar will tell you they often go off their meds and say they were misdiagnosed.
Exactly. Everybody I know that suffers from mental health or bipolar or being manic and being on their meds to deal with it, they all say the exact same thing. They can look at Kanye and say, "Okay, I know what he's going through." So all I'm doing is praying that the brother can get real help.
You're from Moncks Corner, South Carolina, but you did your ancestry and traced your DNA, your roots, back to the Mende, Balanta, and Mandinka peoples in Africa? I love that those groups all underscore resistance to colonization and to slavery. The Mandinka were one of the richest civilizations on Earth at the time. Have you been able to go visit these places?
I've never been to Africa before in my life, but I definitely want to go. I have so many people requesting that I come out there, I have a lot of friends in South Africa, especially in Nigeria, and I'm definitely going. You know, being from Charleston, like being born in Charleston where the slave ships actually came into the ports directly from West Africa, that's a hell of a connection. And they're opening up the International African-American Museum in Charleston on the port that everybody came through. Yeah, I'm definitely going.
Pages