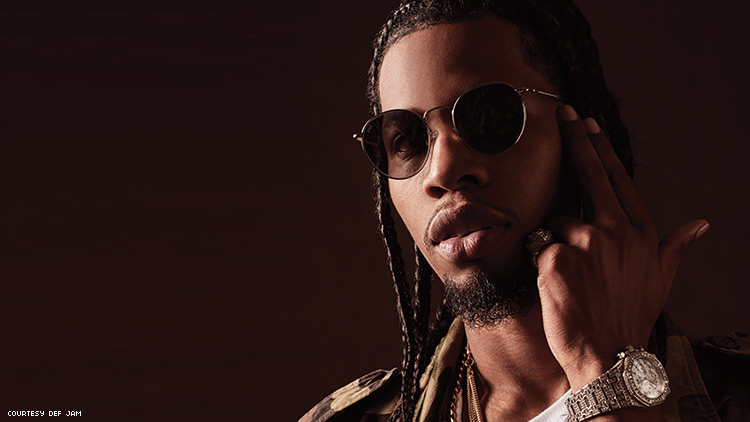 FETTY LUCIANO
When 23-year old Fetty Luciano (born Remy Marshall) was paroled after three years in prison, he went straight to a recording studio. The MC from Brooklyn's notorious street gang GS9 hoped to revive interest in the post-prison return of fellow GS9 crew members, rappers Bobby Shmurda and Rowdy Rebel. (Luciano is Rebel's younger brother). Luciano's solo career  began in earnest in January 2018, when his anthem for hustlers, "Shmoney Calling," debuted (its set over beats by Dondre Dennis and Dougie da God). Video cameos followed with artists like French Montana, Chinx, and 6ix9ine. Luciano's new mixtape, Story to Tell, was released on Def Jam earlier this fall and showcases the musician's ability to morph from one style to another.
Your releases so far show you can adapt to different styles, including using auto-tune. How do you define your own work?
Painful and diverse. Painful because of everything I've been through coming up and diverse because I can switch it up and give everyone something to listen to, even the ladies.
How important has GS9 been in your life?
GS9 is my family.
What's your favorite song of your own and why?
My favorite song of mine would definitely be "Used to Be" because people always compare me to my brother, and I made that song to tell the world and send a message that I'm my own man and I can stand on my own two feet by myself.
Do you have any favorites to play when you're on campuses?
My favorite track I love to perform on campus is "Going 90" because I mention I'm headed to the colleges to fuck up the stages. I made that song not even realizing I would be on college stages [and] given the opportunity to perform.
Pages