Though known to many as a (white) writer's mecca because of literary legend Ernest Hemingway's longtime residence there, Key West, Fla., is so much more. The laidback tropical paradise is within U.S. borders, so you don't need a passport — but at only 90 miles north of Cuba, and with an increasingly eclectic and sexy young crowd, this little American island feels worlds away from the mainland. Thanks to a hip new European hostel-style, adults-only hotel, it's also surprisingly budget-friendly.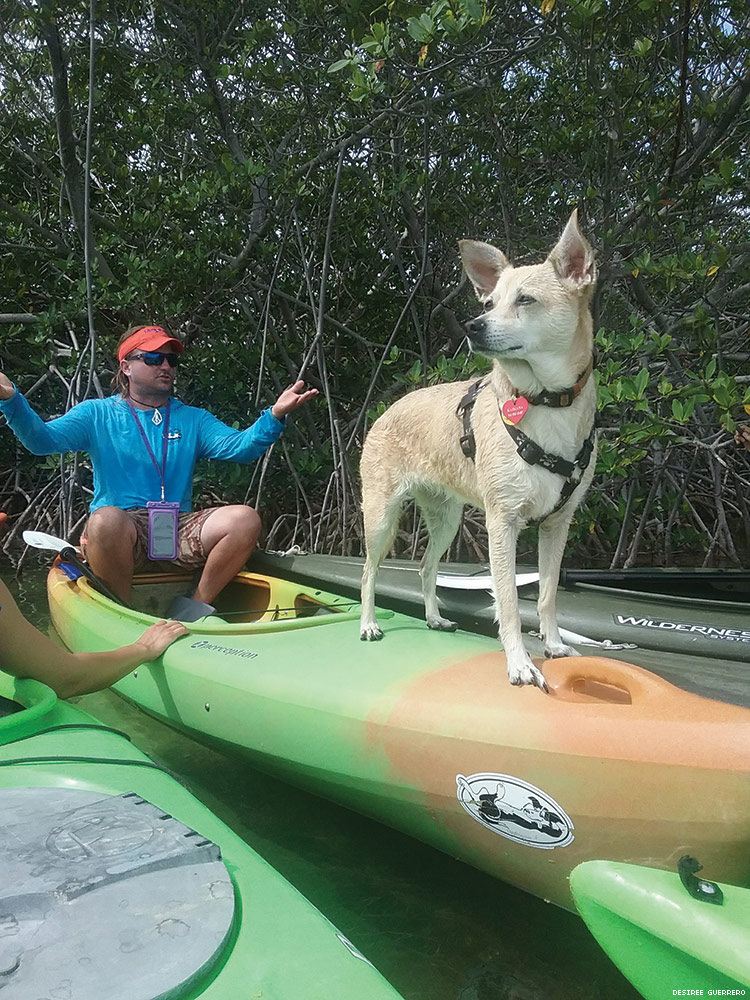 If the sound of "hostel-style" lodging conjures up images of community showers shared with backpacking hippies, think again. The twist at the NYAH, an acronym for Not Your Average Hotel, is that any room can be configured to accommodate a single traveler, a pair of vacationing friends, or a bachelor party of six, each with their own bed and without any added fees. And fear not, all rooms have their own private bathrooms and showers.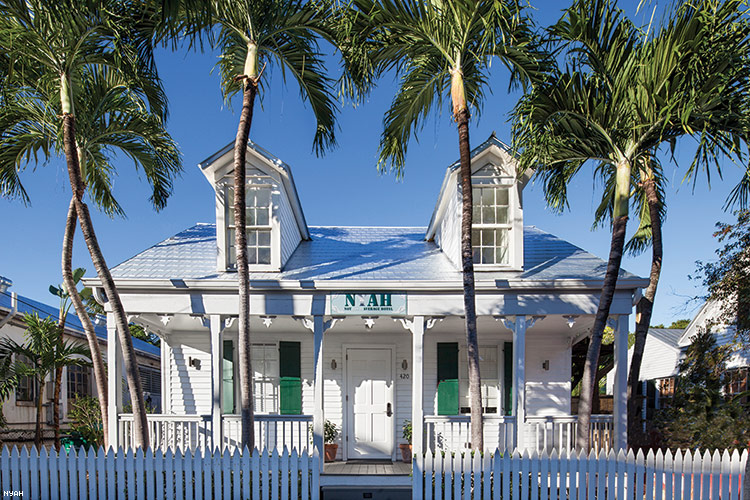 Nestled in a residential street lush with palm trees, tropical foliage, and pastel Victorian homes, NYAH's cozy white cottages blend perfectly into its easy-breezy surroundings. Rather than demolish and rebuild, the developers wisely decided to renovate and combine several former private residences to create this unique vacation destination, keeping much of the island's history and charm literally within its walls.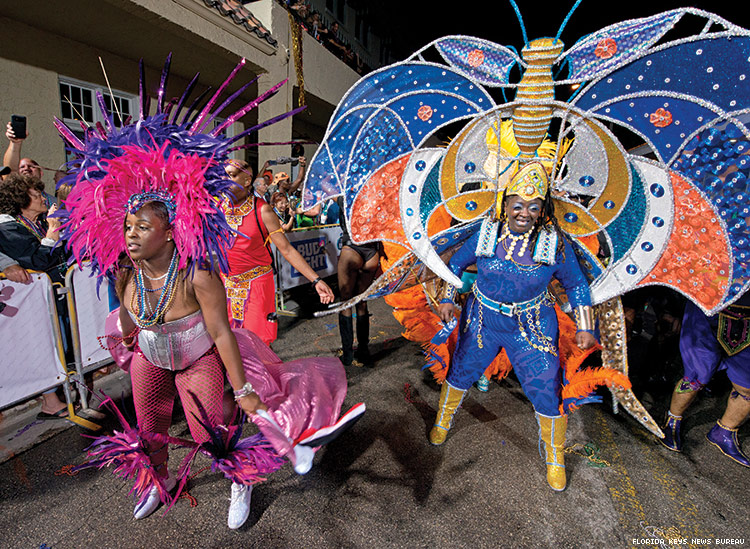 Due to its prime position connecting the U.S. to the Caribbean, the southernmost island of the Florida Keys, also known as the Conch Republic, has a rich and rebellious history when it comes to people of color. When three illegal slave ships were intercepted and diverted to Key West in 1890, the locals rallied to provide food, shelter, and medical treatment to the over 1,400 Africans who were rescued. The nearly 300 who still died were buried in unmarked graves — in what is now called the African Refugee Cemetery, which is included on the National Register of Historic Places. That's just one example of the island's fascinating and complicated past, which also involves being a safe haven for Cuban patriots in the late-1800s, including many famous female revolutionaries.
Though over half of the island's current population is white, Key West's non-white population includes a diverse mix of people of color, most of whom are of Cuban, Nicaraguan, Haitian, or Columbian descent. If you're visiting on October 19, don't miss the colorful Goombay Festival celebrating the island's Bahamian heritage.
Key West is well known for its annual festivals that keep the party going year-round. The biggest and sexiest by far is Fantasy Fest (fantasyfest.com), held October 19-28 this year, which is a 10-day, themed, costume festival for grown-ups. Think Halloween, island style — and it's all about eye candy with an endless parade of wildly creative and skin-baring costumes (and gorgeous people in them).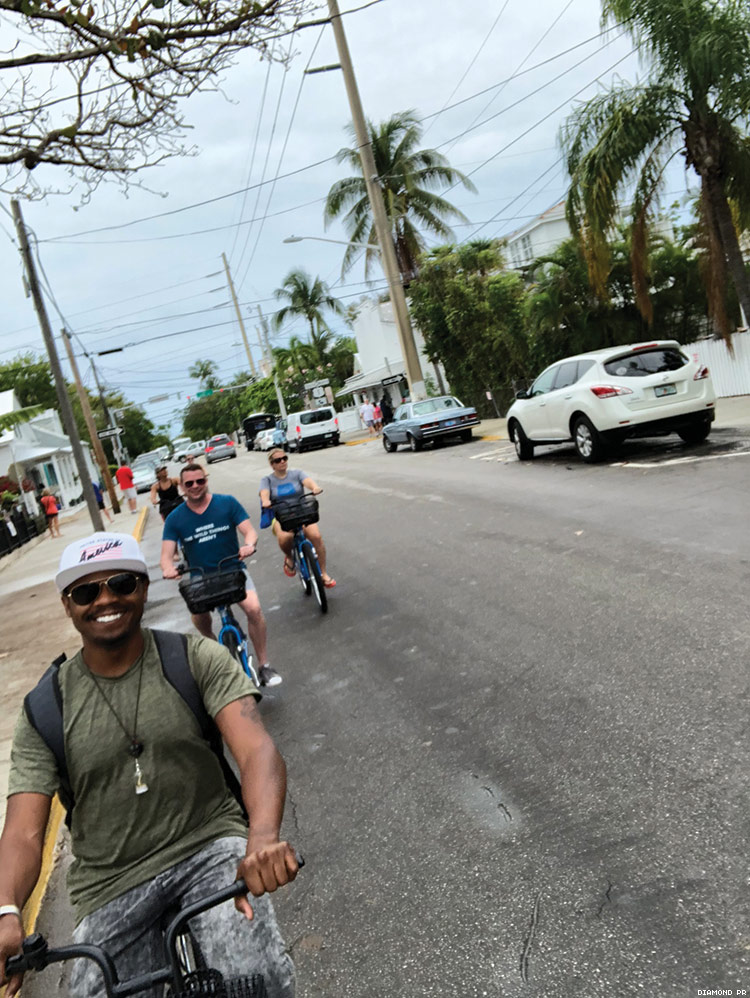 Just over four miles across at its widest point, Key West is easily traversed by foot or bicycle. NYAH, which conveniently has onsite bike rentals, is only a few minutes walk or ride to almost all of the island's most popular hot spots, including club-lined Duval Street, where the party never ends. If you're feeling extra adventurous, check out the clothing-optional bar, Garden of Eden. I never did figure out if there was an official "last call" time in town, though I do recall stumbling past packed pubs and through lively, crowd-filled streets well into the middle of the night on my way back to NYAH (nyahhotels.com). Ubers and Lyfts are available though, in the event anyone becomes, well, unable to walk or pedal.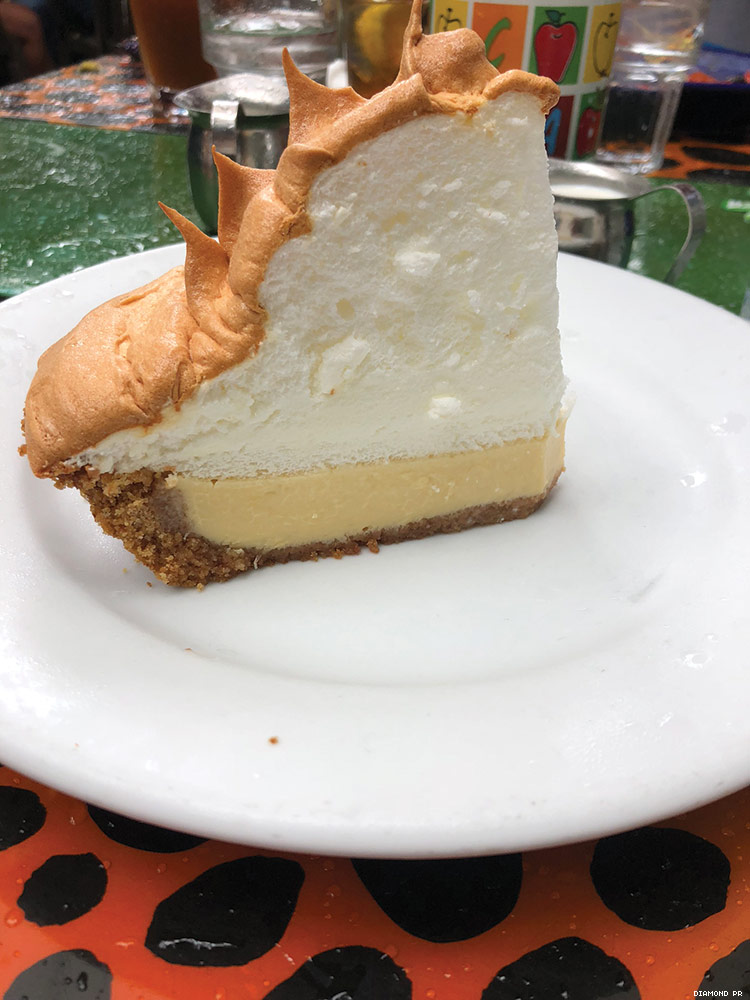 For breakfast I highly recommend fueling up at the artsy outdoor café, Blue Heaven (blueheavenkw.com). Not only will their bomb Lobster Benedict and signature Bloody Marys have you feeling right as rain after a late night out, the whimsical atmosphere — which includes eccentric local art, free roaming roosters, and a huge banyan tree in the courtyard — will lift any lagging spirits. Oh, and don't leave without trying their signature Key Lime Pie (with meringue), truly a slice of heaven.
If you're hungry for more history, or still a little hungover and looking for a mellow day trip, hit up the Hemingway House (hemingwayhome.com). Walking the gorgeous grounds of this grand Victorian home while listening to a lively tour guide recount the writer's many affairs and adventures makes this a fun and worthwhile stop. Also roaming the property are dozens of polydactyl (six-toed) cats — which he believed brought good luck — and, many say, the ghost of the man himself. Certainly, there is an eerie energy to the private writing studio where Hemingway eventually took his own life, and which remains preserved as he left it.
If you're in need of a little hair of the dog rather than six-toed cats, head over to the Hemingway Rum Company's Key West Distillery & Experience Center (papaspilar.com), where you can sip on award-winning Papa's Pilar rums and tour the distillery, which is housed in a cool old tobacco warehouse built in 1878 by Irish bricklayers.
If it's more ghost stories ye seek, there is no shortage — just about every local on the island has one. For a fun change of pace, try Sloan's Key West Ghost Hunt (hauntedkeywest.com), a 90-minute walking tour during which an enthusiastic tour guide mixes local lore with creepy factual tidbits. Sloan's goes beyond your typical haunted tour by actually giving you bona fide ghost hunting equipment to use, which — combined with the Old Town area's "relaxed" open container laws (you didn't hear it from me) — makes for a fun nighttime group outing and opportunity to socialize.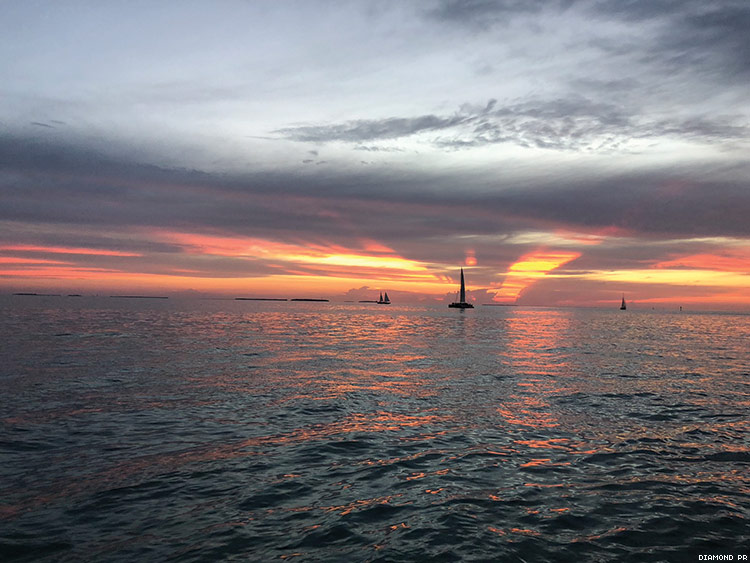 Back at the hotel, don't forget to chillax at one of NYAH's several private adults-only pools and spas, which quickly fill with sexy singles from all over the world. The small, separate pool areas keep the feel of the space intimate while allowing folks the freedom to cruise around and mingle between groups — and the reasonably priced drinks from the lobby don't hurt either. And this is exactly the kind of experience NYAH founders had
in mind when they created the innovative property.
"The NYAH concept has done really well with the new generation of travelers who favor flexibility and cost-effective perks," says Jesper Arnoldsson, who cofounded the hotel with his brother Gustaf. "In fact, the hotel and the concept have done so well that in 2019 we will be opening a second NYAH property in Miami Beach."
Beyond the island's colorful past and festive present, Key West possesses a thriving ecological system and encourages on-the-water activities like snorkeling, kayaking, and sailing (no experience needed — see below for some cool nature-themed excursions). It could take months, if not years, to experience all the fun and adventure to be had in Key West, which is why many that visit never leave — overcome by a phenomenon the locals call "Keys disease."
Before taking the three-hour car ride back across the Overseas Highway to Miami International Airport the next morning (you can fly straight in and out of Key West, but it'll cost you), I was fortunate enough to have chosen First Flight Island Restaurant & Brewery (firstflightkw.com) to enjoy my final dinner on the island. Though there's seating available in its historic main building — it was the birthplace of Pan American World Airways in 1927 — most nights are warm and dry enough to enjoy their "garden canopy" patio seating. Sipping wine and dining on their delectable Seared Scallops under banyan trees, palms, and twinkling stars made this one of the more romantic stops on the trip.
Yes, it's easy to see how one could catch Keys disease after a few fun-filled days and sexy nights here (other symptoms include an aversion to socks and deadlines). A quote by famed playwright Tennessee Williams painted on a sign on the island's South Beach, where he once swam daily, pretty much sums it up: "I work everywhere, but I work best here."