Looking to run away with bae for a few days? If you're trying to find a place to spoil your person but are unsure of where, don't worry. We've already done the work for you. Stop what you're doing and plan your next trip to the W Fort Lauderdale.
Located at the heart of Fort Lauderdale's beach walk, you can be certain to get the romantic, utterly lit getaway of your dreams! Believe me, it is worth every penny.
Since it's latest renovation, the hotel has brought high rollers in from all over the Sunshine state. From the marvelous guest rooms, unbelievable views, and nightly happenings at the W's Living Room, you will be guaranteed to find something (or everything) for you.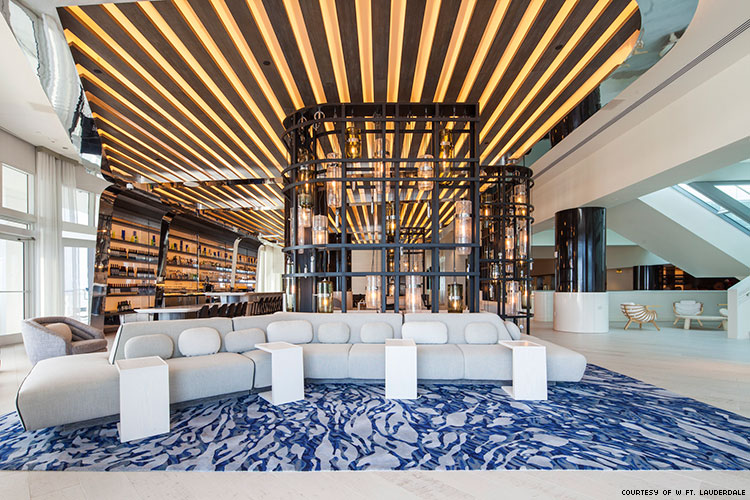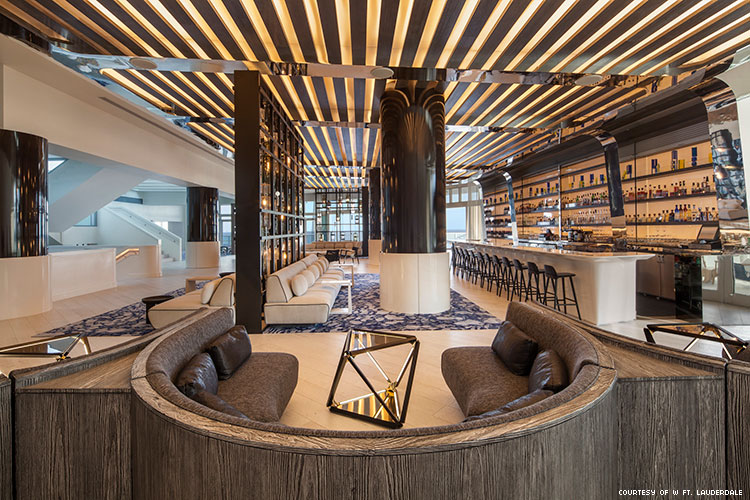 Chill had a chance to visit Steak 954, the W's best known restaurant, admired for their steaks and seafood. While you're enjoying the nightlife, make sure to check out the W's Living Room, where there is something new and something free every night. That includes drink specials, free massages, henna tattoos, and street shows with local artists painting in real time. 
Don't forget to check out W Fort Lauderdale's "Off the Wall" Thursdays where you can pick a record that the DJ will spin. It was the best way to enjoy a cocktail after dinner. Additionally, the Living Room terrace overlooks a beach walk, and the views are always breathtaking.
If you need to find that perfect spot for your Instagram shot, look no further than WET, the rooftop pool and bar on the 5th floor. There are stairs in the Living Room that lead up to WET. What's interesting about the way the pool is designed is that the stairs come up through the pool and have transparent walls. When you're walking up the stairs, you're literally taking in an underwater view of other guests taking a dip. (I'd Instagram that moment for sure.)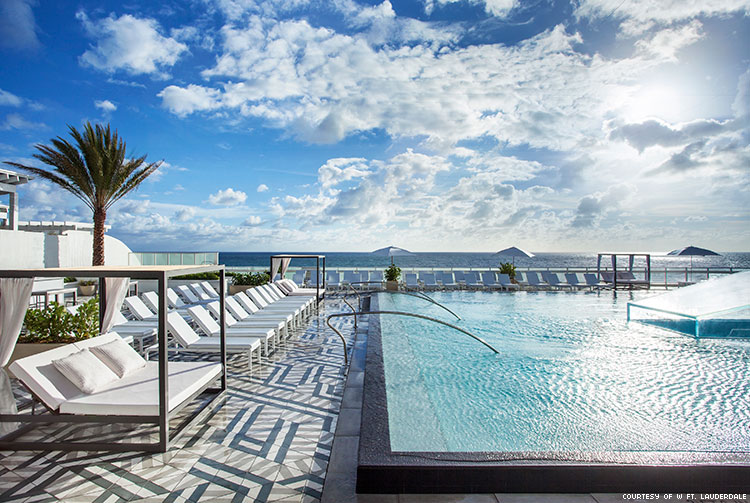 Whether you want to wow your special someone with views of a lifetime, or get wet and get lit for a weekend, the W Fort Lauderdale is Chill-tested, and Chill-approved. Book your trip today.