Spike Lee, the mastermind behind this year's award contender BlacKkKlansman, has now turned his lens to the border wall in a new short film for The Killers song, "Land of the Free."
Powerful vérité footage shows the faces and families at the border awaiting entry to a better life as lead singer Brandon Flowers sings about "people who just want the same thing we do." As the film cycles between grainy, 8mm close-ups and ultra-HD drone shots, the lyrics and visuals contrast the hope of America with a brutal reality.
The Oscar-nominated director captured footage on a trip to the U.S.-Mexico border at the end of 2018. He shows bittersweet smiles on children's faces and does not shy away from the violence they face. A rainbow kite flying above the wall reminds us that LGBTQ asylum-seekers face the most violence at the border. A recent Trump administration directive forces migrants to wait in Mexico, where they become sitting targets for attacks and are forced to live in daily fear of death — and LGBTQ migrants are especially at risk. The final sequence depicts children seated in front of riot squads, before U.S. border patrol agents start firing tear gas at the smiling families we saw before.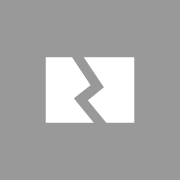 Flowers goes beyond the border, touching on racial injustice in his lyrics.
When I go out in my car, I don't think twice
But if you're the wrong color skin 
You grow up looking over both your shoulders 
In the land of the free
And he blatantly calls out our gun violence epidemic.
So how many daughters, tell me how many sons
Do we have to have to put in the ground
Before we just break down and face it
We got a problem with guns
The short film drops during the fourth week of the government shutdown — the longest ever. Lee acknowledged the 800,000 federal workers in his Instagram post about the video.
The Killers also tweeted a heartfelt backstory of the tragedies that inspired the song.
#LandOfTheFree https://t.co/ZUuZESDFsy pic.twitter.com/7NvXCu49aH

— The Killers (@thekillers) January 14, 2019
Watch the provocative Spike Lee joint below.