This summer, Def Jam's groundbreaking Undisputed Tour introduced a blazing hot roster of next-gen hip-hop stars like Beau Young Prince, Bobby Sessions, Casanova, DaniLeigh, Fetty Luciano, and YK Osiris. The fifth annual DTLR | VILLA and Levi-sponsored tour of historically Black colleges and universities kicked off at Morgan State University in Baltimore in October. Stops followed at schools in Atlanta; Orlando; Washington, D.C.; Greensboro, North Carolina; and Petersburg, Virginia. This year's Undisputed Tour concerts (dtlrvilla.com/hbcutour) featured a live broadcast via DTLR Radio, Levi's pop-up customization stations (think personalized trucker jackets), and Def Jam artist meet and greets. We caught up with three guys on the tour in between sets.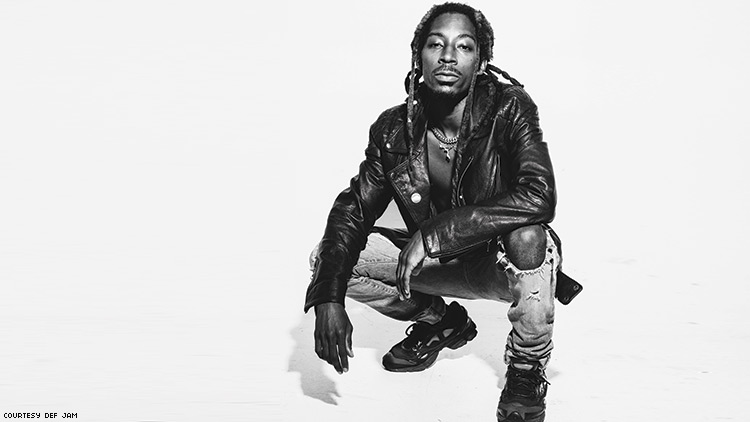 BEAU YOUNG PRINCE
Though Beau Young Prince was born and raised in one of the roughest 'hoods in southeast Washington, D.C, he went on to attend one of the highest ranking private schools in the northern part of the nation's capital. That experience gave him the ability to code switch between two worlds. Trained in classical and jazz, Prince also soaked up a wide range of influences from his family's  eclectic playlist and exposure to D.C.'s legendary go-go scene, which blended funk, rhythm and blues, and early hip-hop.
As a teen, Prince performed every chance he could, signing up for open mics, going head to head with other artists in epic rap battles, and competing in local talent shows. After college, Prince hit it big when, in 2016, his song "Half & Half Tea" hit a million streams and landed on the U.S. 50 Viral Spotify chart, and Spotify's Most Necessary playlist. His critically acclaimed album Until Then was followed by his Sunset Blvd EP that helped him sign with Def Jam. He's performed three years in a row at the SXSW Music Fesitval.
I love that you were a "Southside kid with a Northside education" and can now combine both worlds where most people can't. Does that help you on tour?
Absolutely. I feel like I approach every crowd I am in front of with the sense that I can find common ground between the fans and create a vibe that mostly everyone in the crowd can feel. This comes from my experiences in life having a variety of people around me and growing up in different climates. I know how to reach people.
Your musical background is much broader than a lot of artists. How has that helped your art?
In a variety of ways, my musical background has helped further my art. The biggest example is how I structure my songs. I have a classical and jazz background, and can read and compose music, so when I am writing a song or producing, I often have different moods and sections in my songs reminiscent of movements in a classical or jazz piece. I think jazz has the biggest influence on me because of the way you can improve with the art form. A lot of that can be found in my music. Experimental.
You were a hit at SXSW. Is the experience of playing there different than playing other venues?
Only different in the sense that it is a festival-style performance. I love SXSW because you can always reach new people that may or may not have heard about you, and some of the crowds and venues there are simply amazing. I look forward to going back.
What's the best part about playing HBCUs?
The best part about playing HBCUs is the cultural experience I am gaining while visiting each campus. Every stop has been filled with history, fun, and has been a wonderful experience because I get to see how each campus gets down. I love touring colleges but HBCUs have a different energy to them.
I love "Half and Half Tea." What's your favorite song of your own?
Currently my favorite song is "Kill Moe!" It's like "Half and Half Tea" reloaded!
You opened for Lauryn Hill recently. What was that like?
Legendary. A goal to check off the list. I am honored to have been able to open for the likes of Ms. Lauryn Hill. I grew up on her Miseducation of Lauryn Hill album so moments like those are cherished, especially to be selected by her team to open in my hometown of D.C. Priceless.
Who else would you love to perform with?
People like Travis Scott, Andre 3000 if he ever tours again, Lil Wayne, Kendrick, and many more.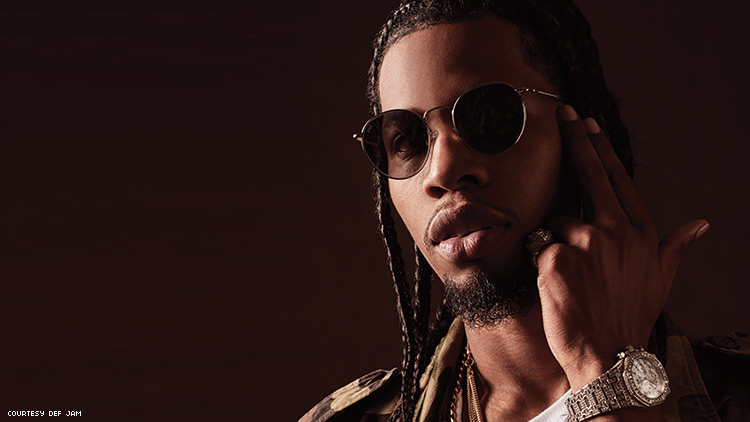 FETTY LUCIANO
When 23-year old Fetty Luciano (born Remy Marshall) was paroled after three years in prison, he went straight to a recording studio. The MC from Brooklyn's notorious street gang GS9 hoped to revive interest in the post-prison return of fellow GS9 crew members, rappers Bobby Shmurda and Rowdy Rebel. (Luciano is Rebel's younger brother). Luciano's solo career  began in earnest in January 2018, when his anthem for hustlers, "Shmoney Calling," debuted (its set over beats by Dondre Dennis and Dougie da God). Video cameos followed with artists like French Montana, Chinx, and 6ix9ine. Luciano's new mixtape, Story to Tell, was released on Def Jam earlier this fall and showcases the musician's ability to morph from one style to another.
Your releases so far show you can adapt to different styles, including using auto-tune. How do you define your own work?
Painful and diverse. Painful because of everything I've been through coming up and diverse because I can switch it up and give everyone something to listen to, even the ladies.
How important has GS9 been in your life?
GS9 is my family.
What's your favorite song of your own and why?
My favorite song of mine would definitely be "Used to Be" because people always compare me to my brother, and I made that song to tell the world and send a message that I'm my own man and I can stand on my own two feet by myself.
Do you have any favorites to play when you're on campuses?
My favorite track I love to perform on campus is "Going 90" because I mention I'm headed to the colleges to fuck up the stages. I made that song not even realizing I would be on college stages [and] given the opportunity to perform.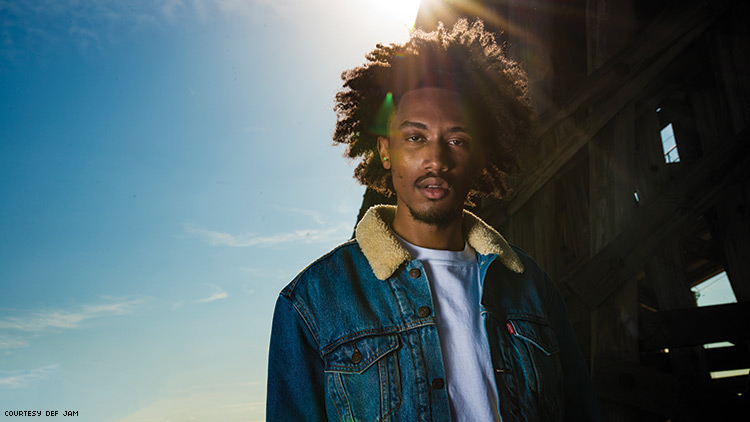 BOBBY SESSIONS
Raised in a predominantly Black, low-to-lower middle-income neighborhood southeast of Dallas, Bobby Sessions was more of a poet than a rapper — until the first time he paired some rhymes with a beat while in college. Once he started performing, he quickly attracted the attention of Def Jam. Sessions released his debut with the lablel, RVLTN (Chapter 1): The Divided States of AmeriKKKa, this summer and Chapter 2: The Art Of Resistance could drop before the end of the year. In 2018, Sessions also recorded the title song for the hit film The Hate You Give.
Tell me about making the music video for "The Hate You Give."
It was a great experience. This was an opportunity to create something that will live forever. We're very grateful that everyone showed up and I'm happy about the final product.
The documentary, The Secret, played a role in your success. Did you tell people about that at the time?
I didn't tell a lot of people when I first saw the documentary. I needed to prove that it worked for myself before recommending it to somebody else. The Secret is not solely responsible for my success. [It] inspired me to study manifestation on a deeper level.
What's the best part about playing HBCUs? Do you have any favorites to play?
Being able to connect with the next generation always feels good. I don't have any favorites HBCUs. All of them have been great experiences. It's an honor to step foot on college campuses again and connect with my people. My music career started at the University of North Texas. I wouldn't have started rapping professionally if I didn't go to college.
How has Dallas influenced your art?
Dallas is home. Learning how to freestyle from studying DSR—Dirty South Rydaz—and absorbing the neo-soul sound of Erykah Badu molded my foundation as an artist.
During college, you first penned a poem over a beat. How did that change your work? What was that experience?
It was a difficult transition. Took several years to figure out the balance between rhythm and poetry. College is a great environment to figure out what you want to be. I discovered that I wanted to be a great rapper.
What's your favorite song of your own and why?
"Black Neighborhood" featuring Killer Mike is my favorite song. It's very artistic. As a fan, it's the song that I most enjoy to hear from my catalog. I wrote that record several years ago. I feel it will hold value forever.