As someone who needs to shave at least three times a week, I'm always looking for products that will take care of my skin while considering my ingrown, coarse facial hair. For years I would deal with products that nicked my skin and left marks for days. I never understood what was so wrong with my skin — or with me. The truth was, I realized, these were products for white men with smooth, easy to get rid of hair. That's just not for me. It's not for us.
As Black men, it can constantly be a struggle to find companies who cater to our shaving and grooming needs. Thanks to Walker & Company, we don't have to look much further. I stumbled upon a New York City subway ad for a shaving service called Bevel (GetBevel.com). The ad featured rapper Nas as an official sponsor of the product, so I did some digging. I saw that these were products clearly aimed for Black men, so I decided to give it a try. I'm now three months into the service, and I am never turning back. (The Bevel Starter Kit, which comes with creams, oils, balms, and 20 blades, can be found at Target or Amazon.)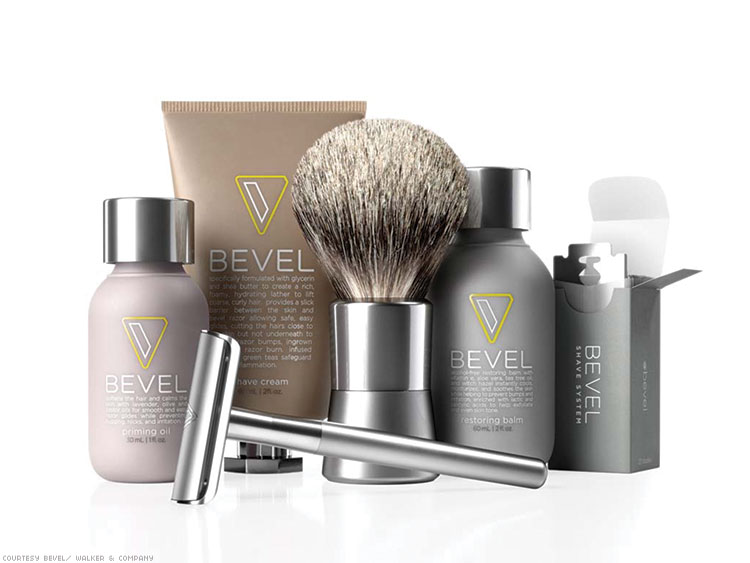 "Tristan Walker created the company as a way to make health and beauty simple for people of color," Alafair Hall, a company spokesperson, says about the founder (left). "Fueled by the innovation of Silicon Valley and by Tristan's own personal passions, Walker & Company introduced the Bevel Shave System a few years ago, which is designed to help reduce razor bumps, irritation, and other issues many men of color — and those with coarse or curly hair — experience when shaving."
The company produces the Bevel Trimmer, the most advanced hair trimming device I've found (and has Nas bragging on social: "My signature fade with the Bevel blade").
Hall says the company also has a haircare collection called Form (FormBeauty.com), which is "for women with curly and coily hair who wear their hair in natural, straight, and protective styles."
Looking for that close shave without nicks or bumps? Think Walker & Company. You may even want to surprise a special someone with a trial to Form or Bevel as well. It will be a very smooth decision.