Daveed Diggs, the Tony and Grammy Award-winner best known for his role in the 2015 worldwide smash Hamilton and his sweet gig as Rainbow's brother on ABC's Black-ish, wrote, produced, and stars in the new film Blindspotting. The film, which he co-created with Rafael Casal, premieres this summer, but the genesis began a decade ago, when the two friends first discussed using verse to tell the story of what was happening in the San Francisco Bay Area. Oscar Grant, a 22-year-old African-American man, had just been killed by a BART police officer (which would later be the basis of the film Fruitvale Station). In addition, rent was skyrocketing, gentrification had reached Northern California, and a myriad of these conflicts created a volatile landscape in Oakland, Calif. This is the backdrop Diggs and Casal based their characters, best friends Miles and Collin, on.
Casa and Diggs did a Blindspotting album, while his own band, clipping. (yes, that period at the end is part of the name) has a new project in the works ("The music is my favorite shit we've ever done," he admits).
Daveed has been dubbed the perfect boyfriend by many women's mags. Right now, he's dating Emmy Raver, a former Hamilton actress who is starring in the upcoming Netflix superhero series, The Umbrella Academy. Still, work keeps him busy.
In addition to Blindspotting and Black-ish, Diggs has a slew of new roles as well. He's in the upcoming Netflix horror thriller film, Velvet Buzzsaw, alongside Jake Gyllenhaal, Rene Russo, John Malkovich, and Toni Collette, which premiers in October. This summer, he begins filming the new TNT series Snowpiercer, based on the dystopian French graphic novel that became a film in 2014. And he's got a voice role in the animated flick, Central Park, alongside Kristen Bell. Even still, there's a "whole bunch of other shit I'm not allowed to talk about," he laughs.
Chill style editor James Brown III (a former college teammate and longtime friend) got Diggs to talk about hip-hop, activism, gentrification, filmmaking, Afropunk — and of course, Blindspotting, the indie film already garnering awards talk.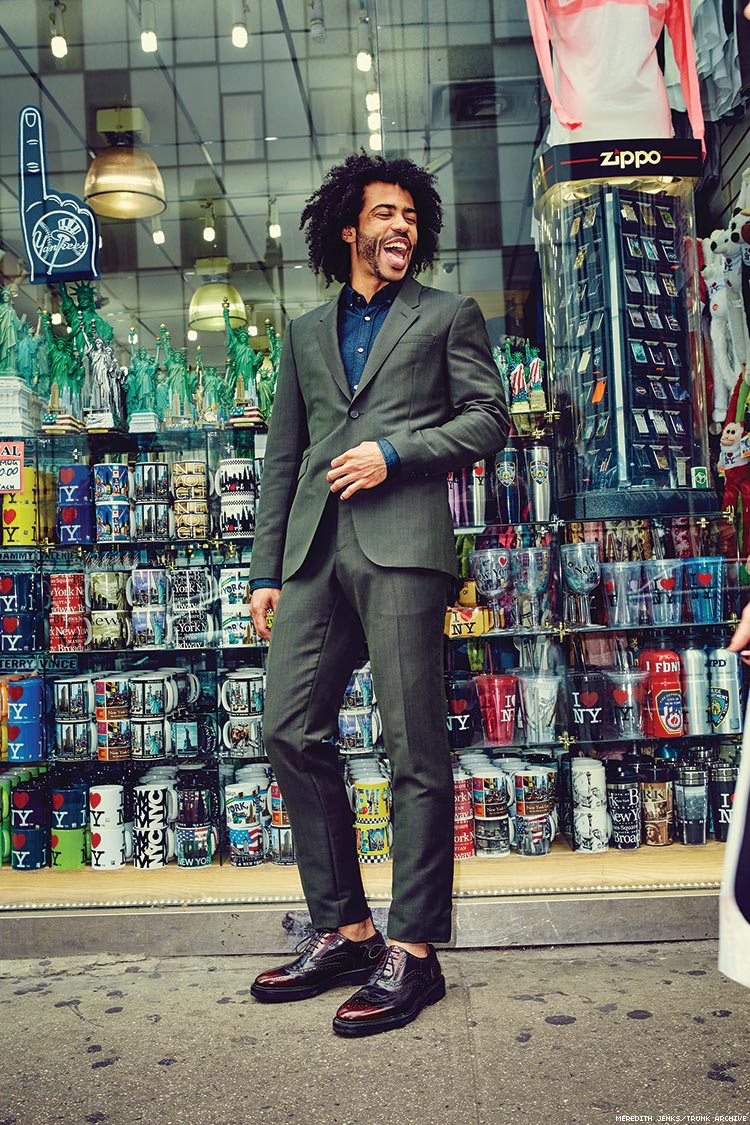 Oh man, so I was just thinking. Almost 20 years ago, you were on your recruiting visit to Brown University and I was hosting you.
That's so real. Oh my god, dude.
Now, we find ourselves talking about your new film, Blindspotting. What inspired it?
Rafael Casal, one of my best friends, we've been working on this for almost 10 years now. It was really just our producers, Jess and Keith Calder, who found Rafa on the Internet a long time ago doing his YouTube poetry. They thought that his work in verse would be really interesting in a film. It started down that road. It's been a crazy sequence of events. That's how life works. But the gratifying thing about it — just like the gratifying thing about this conversation — is that it keeps coming back to the people who you started with. Knowing that before anyone had assigned value to a performance of mine or gave attention to anything I was doing, we were making art together and we still are. It's great to have this thing coming out that people are responding to. For me it's like, of course people are flipping out about Rafael's performance in the film, because he's amazing, but he's been amazing. It's like when you started popping off on Broadway and people were like "Can you believe that?" and I was like 'Yeah I can believe it.' You left school to do that because you're amazing. [Editor's note: Yep, Chill's style editor also just happens to star in Disney's musical, Frozen, on Broadway!]
ALSO READ: Daveed Diggs's Video Playlist.
Well, thank you. What would be one of the takeaways from this film?
I've been pretty hesitant to tell people what to feel, but the thrust of it is that it deals with a lot of issues, and these friends are dealing with things that are out of their control, and having to have conversations they've never had before. Rafael plays Miles, he's white. I play Collin, he's Black. We've grown up as best friends forever, in Oakland. Because of people who don't understand their context, Collin is sort of more afraid then he's ever been before, and Miles is being thrust in this situation where people are mistaking him for someone he isn't. They're both afraid of being mistaken for somebody they're not and in that sense it's really a story about the tendency of gentrification to erase and forget context.
So true.
I'm talking to you from Philadelphia and this building is brand new and it's this gorgeous building, but I have no idea what was here before. I'm looking out over soccer fields and tennis courts, it's all lovely, but I have no context of what this neighborhood is about, right? Who knows what was true of the community before? Does anybody remember that? I haven't been forced to remember that; I'm only here for a day.… Every time you move into a new place you have a choice: you're either going to interact with the community that's been there and take the time to learn about it and participate in the culture that existed, or you're just going to go on about your life.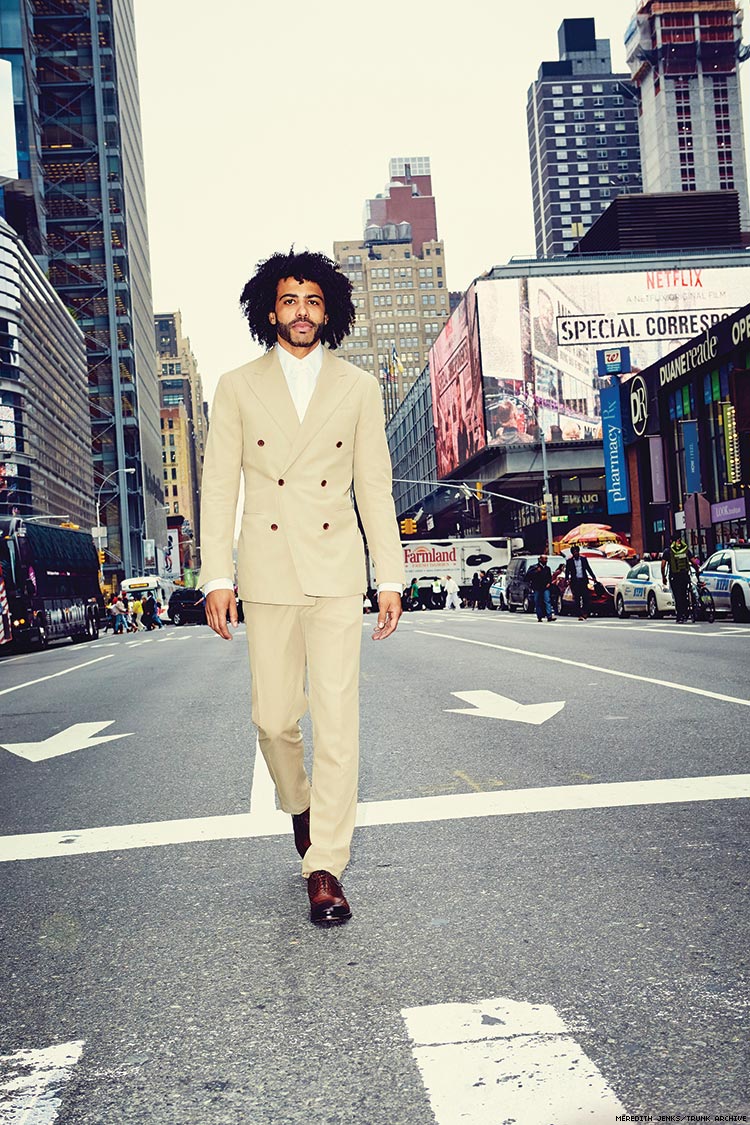 It seems like a metaphor for the world we're in today. You definitely channel that, in the way you tell stories, with your band, clipping
We continued to make this pretty obtuse, pretty heady music, ignoring our political inclinations and more specifically the inherent politics of rap music and the inherent politics of how rap music intersects with academia, right? Between the three folks in that band, there are six or seven degrees, I guess if you count my honorary degree from Brown. There's an inherent politic to that as well, so ignoring those things actually felt dishonest. So now we wear our politics on our sleeve, even if the characters in the stories we are telling are apolitical.
Do you think there's a difference between hip-hop and rap?
Rapping is an art form, it's a skillset, and hip-hop is a cultural definition, but they interact with each other. To me, one is an aspect of the other I guess. Rapping is one of the ways that hip-hop uses to express itself.
Who are you listening to right now?
Well E-40, always — he just put an album out so that's great, just like every other one he's put out. I listen to everything, OMB Peezy right now; Young Thug, I love; this DJ Esco Project that is basically a new Future album; Cardi's album is amazing. There's Dojacat — I think she's phenomenal and just put an album out. I mean we could go on in this vein forever.
Between growing up in the San Francisco Bay Area and going to Brown, you have a lot of activist history. I think people are drawn to you because you have a level of activism and political awareness. How does that impact your music?
It bleeds into everything whether you want it to or not. [My band] clipping. started, and still is in a lot of ways, like a pretty anti-activist project, in that there's no self there. I don't ever speak in the first person in that band, so there's no center to locate politics on.... There's probably a reason why we are telling a certain story, and I try to be as gender fluid as possible when I'm telling stories with that band. I'm trying to make every character be anybody, so I try to freely exchange pronouns, trying to make choices like that. They just challenge me a little bit and the things that we are used to and it's an experiment. After doing all the things we want to do, when we're done, does it equal a rap song? So far, yes. We will see if we ever break that roll. So far, we haven't been able to break rap.