Chill is the premiere men's quarterly magazine featuring authentic voices that entertain and empower lives of urban men. And I say urban on purpose. Urban is not just a group, but a lifestyle. With editorial focused on health, fitness, grooming, streetwear, sneakers, entertainment, pop culture, sex & relationships, technology, and travel, Chill is for guys of all races, ages, religions and income levels who are empowered by living label-free.
Chill is a place to find camaraderie, to source ideas and topics that appeal to our unspoken needs, a single spot for men from a variety of cultural, racial, and sexual groups to share ideas without the baggage of definitions.
Often the intersections of the black male experience get lost, so we're creating spaces of diversity and inclusion for black, Latino, and other men of color as well as their friends.
Chill is breaking barriers, with editorial content that's provocative, actionable, and informative.
Every aspect of Chill.us will be curated for the Chill man. Chill is a movement. Chill is now.
From day one, the Chill team has been very intentional to look at many of the intersections of manhood—from fashion, music and events, to nutrition, health, and sex. The Chill man has layers. The Chill man can turn up. The Chill man can be vulnerable.
One man encompassing what this means is Prince Michael of Love & Hip Hop: Miami. I had a great time talking with the Fresh Prince of South Beach: the aptly self-described "cool, smooth, and all about the high life" Jamaican-American party promoter. While we chatted, I also got a chance to explore more levels of humanity with him, tackling topics like emotional health and fear of rejection. (Check it out on page 45.) At Chill, we want to continue to create healthy and inclusive spaces and encourage dialogue that breaks barriers and redefines norms, while also celebrating our experiences. We understand there are many levels within the experience called manhood. Chill is here to continue to look at the many makings of urban men, and how we can evolve together.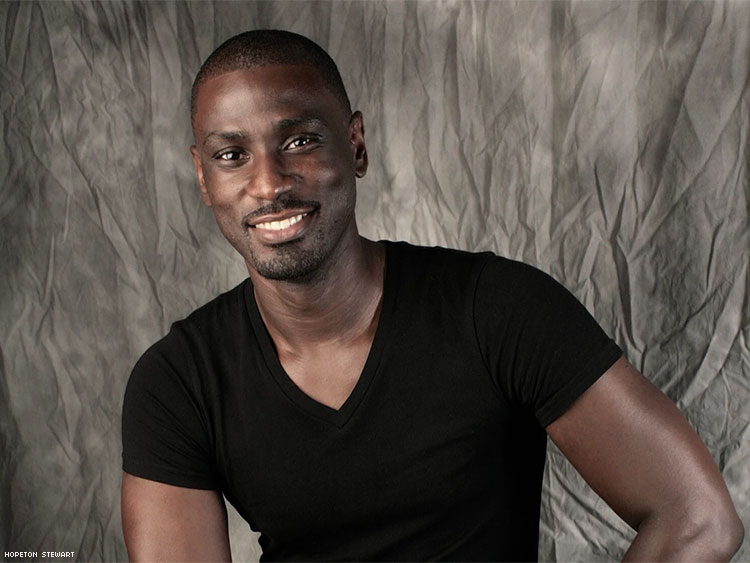 Editor in chief Gerald Garth is a longtime freelance writer and former editor for The Rouge Collection, the black-owned digital urban media outlet in the South. The former editor of Black AIDS Weekly, he's served as a columnist for Heart & Soul, a wellness magazine for women of color and Griot, a media hub celebrating the cultural and creative diversity of the African diaspora and beyond. In addition, he was the West Coast correspondent for Sheen, the black women's beauty magazine, and a frequent contributor to Plus and The Advocate magazines. A longtime health advocate as well, Gerald also works with communities of color in South Los Angeles with a focus on HIV prevention and recovery support designed for LGBTQ people of color.